.56 (Pro) & 1.2 (Micro) Pip Rebate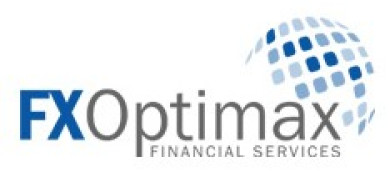 FxOptimax Rebates – Trading cashback – 0.56 pip rebate on Pro Account and 1.2 pips on Micro Account
Broker Profile

Online Establishment
2009
Countries/Offices/Headquarters
Saint Vincent and the Grenadines
Minimum Deposit
$10 or equivalent
Minimum Trade Size
0.01 lot
Maximum Leverage
1:1000
Fees/Spread/Commission
from 0.3 pip (Pro), 2 pip (Premium) (spread list), From $0 per lot
Trading Platforms
MetaTrader 4, Web, Mobile
Available Instruments
Forex, Metals, CFDs
Payment/Funding Options
Cryptocurrency, Perfect Money, FasaPay
Regulation/Registration
Unregulated
Account Types
Micro, Mini, Precision, Pro
Execution Model/Broker Type
STP
Scalping & Expert Advisor
Allowed
Company Name
FxOptimax NZ Ltd.
Email Address
admin@fxoptimax.com
Phone Number
+64 9 9730658
Facebook Page
@FXOptimaxGlobal
Broker Features
1.) Instant payment processing for e-currency deposits.
2.) Segregatated accounts.
3.) FXOptimax forum for admin and community support
Rebate Details
1.) Autorebate with FxOptimax is transferred automatically on each trade.
2.) Autorebate is equal to 80% of the IB commission. It should be a minimum of .56 pip for Pro account and 1.2 pips for Micro account. It should be greater on most trading pairs.
Sign-Up Instructions
1.) Follow this FxOptimax link in order to start trading with us and receive forex rebates with FxOptimax.
2.) Ensure that the " Agent Code" is: 23275
3.) Optional – We can confirm your account with the broker by using our "Submit Account" forms.
Already Have Account
If you already have an account with FxOptimax, we encourage you to open a new account using a different email with the broker.
You may ask your manager or contact admin@fxoptimax to put your account with us under RA code: 23275. We don't encourage transfer of IB if you are already registered under another IB to be fair.
Special Accounts For High Volume Traders
If you are forex trader or manager trading hundreds or thousands lots per month, we can arrange a special account for you with our partner brokers where you'll get to enjoy lower fees and/or higher rebates with your trading. Please fill in the contact form. You may also email us or chat us thru Messenger or Skype!
What are FxOptimax Rebates?
FxOptimax Rebates are forex cash backs or forex kickbacks that are retuned to you every time you make or close a trade with the broker regardless of whether you win or lose. They represent a portion of spreads, commissions, or any other costs that FxOptimax charges you for your trading. For example, if your rebate is 2 pips and the broker charges you with 3 pips, your net spread wil be just 1 pip. The advantage of FxOptimax cash backs is that they increase your profitability, lessen the costs of trading, sustain your margin/capital, and promote your trading strategies. Sometimes, they can even earn interest!
AutoRebateForeX offers 80% forex rebates to their traders! These forex cash backs are expressed as transfers to forex traders' accounts or wallets in a periodical basis, or as forex discounts from your trading. We have the highest forex cashback with FxOptimax! We provide real savings to your trading as our rebate offerings are not based on mark-up spreads or commissions that are charged by other IB's and rebate providers. The spreads or commissions you originally pay with our partner brokers neither change nor increase, in fact, we make them even lower! We do not require registration as we do not choose who to give cash backs, just open an acount with FxOptimax using our links and you're good to go but submitting your account ensures that rebates are set quickly! We also do not store your rebates or funds so you get them in their exact same value without the extra fees from third party payment processors!
How Do FxOptimax Cash Back Work?
When you link a new or existing FxOptimax trading account with AutoRebateForeX, we receive commissions from your trading and most of which, we return to you through rebates.
How Much FxOptimax Cash Rebates Can I Earn?
We normally set 80% forex kickback with our partner brokers but the exact amounts depend on your broker, your type of account, the instruments you buy or sell, and the volume you trade. The more you trade, the higher rebates you get! If we are allowed, we also sometimes set this to 90% maximum for limited times to thank our loyal and high volume traders.
How Are Forex Cash Backs Paid?
They all depend with your broker of choice. Forex rebates can be paid:
Everytime you open or close a trade. (per trade, minute, or hour)
Daily or Weekly
Every first week of the month
Upon request (for special accounts or traders), depending on broker too.
They are also reflected to your accounts as the following:
Forex rebates are transferred to your trading account.
Forex cash backs are transferred to your forex broker's wallet/storage/transitory/sub-IB account where the funds are accumulated.
Forex kickbacks are automatically discounted from the original spreads or commission charged by the broker
Forex cashbacks are sent through a payment method or funding option (for special cases, accounts, and traders)
Does AutoRebateForeX Offer The Best FxOptimax Rebates?
Yes! AutoRebateForeX offers 80% forex cash back service and we always try to beat the competition as long as our partner brokers would allow us to! Trade in higher volumes and wel'll be more than happy to increase your rebates from time to time! We can even arrange special accounts for you wherein you get the best trading conditions possible! You can always contact us for any issues regarding your rebates with FxOptimax